SIC Marking E10 R I143 Dot Peen Marking Head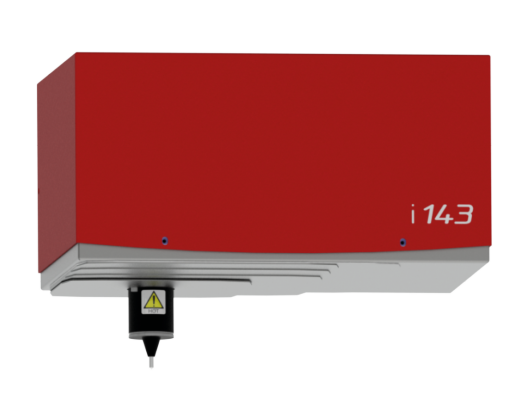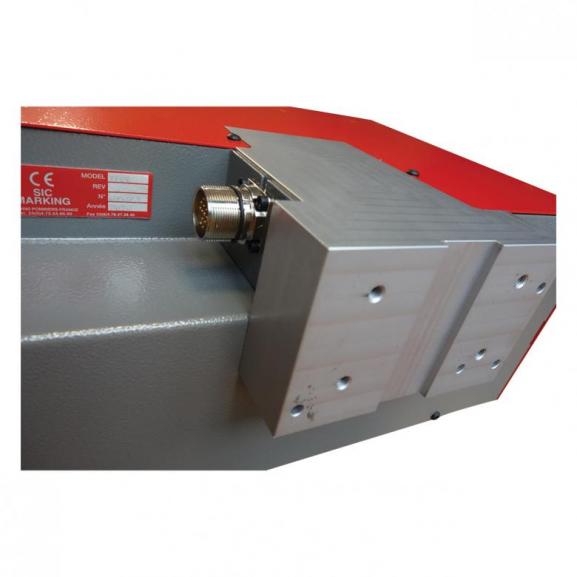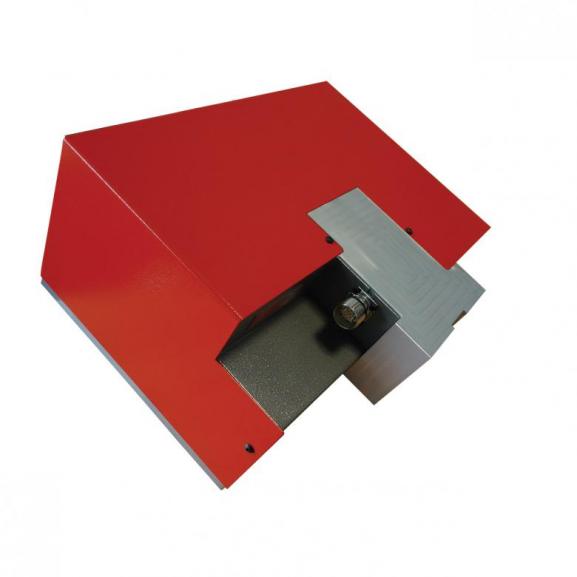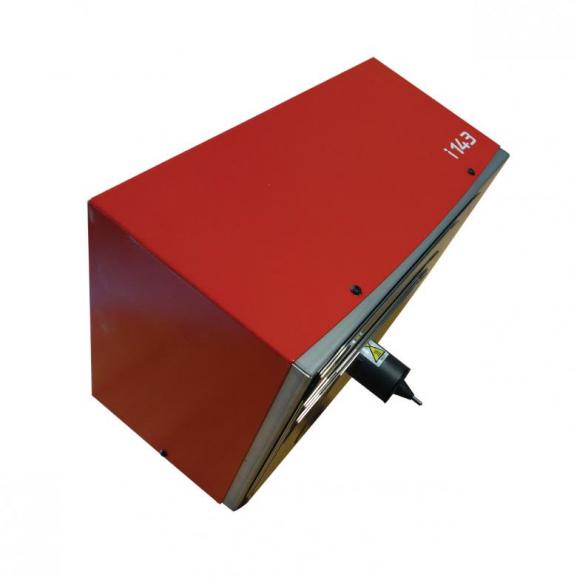 LARGE MARKING WINDOW - RELIABLE, INTEGRATED MARKING SOLUTION

The integrated marking system i143 is a compact dot peen marking head specifically designed for seamless integration into automated production lines, and can be mounted in any position (up, down, side-ways). Its large marking window and electromagnetic driving technology allow for permanent, deep marking on various surface shapes and materials (flat, concave, convex, circular, raw, machined, etc.). The integrated marking solution i143 can mark any material, from plastics to hardened steel (up to 62HRC). The internal components are protected by a steel case, while flexible bellows allow continuous industrious use.

Its use requires no consumables and minimal maintenance, and it does not require a separate pneumatic system. The cable disconnects for fast and easy replacement. The integrated software's programming process is refreshingly easy to use, even with minimal training. The quality and precise accuracy of the guidance, the wide tolerance between the stylus and part, and the superior performance of the integrated software make the i143 a high performance, super reliable tool.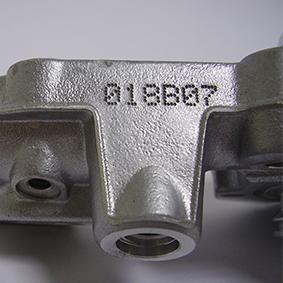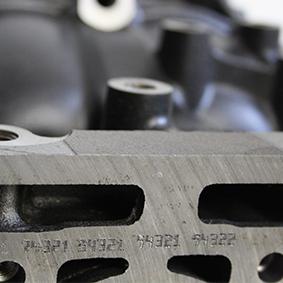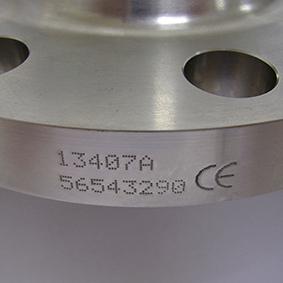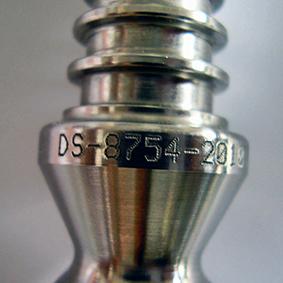 MECHANIC FEATURES
| | |
| --- | --- |
| Marking Window: | 150 x 100 mm |
| Dimensions: | 349 x 292 x 268 mm |
| Weight: | 12 kg |
| Connecting Cable: | 5m, (up to 15m available) |
| Stylus: | Carbide 60 mm |
| Protective Bellows: | Steel |
| Automatic Z-Axis: | Auto-sensing Function Optional (i141A) |
ELECTRONIC FEATURES

Optimized for flawless integration on automated production lines, the e10 R controller has a sealed membrane keyboard and 480 x 272 pixels backlit LCD color screen, providing the operator with a direct and easy-to-use interface. It is equipped with an innovative microprocessor that offers immediate start up and smooth browsing, and its comprehensive software suite allows for linear, angular, radial, and mirror image marking. An optional 3rd/4th axis circuit board can be installed to control a motorized column and/or rotary axis. Self-diagnostic and machine history functions are also included.

The e10r can be mounted vertically in an electrical cabinet with a DIN rail mounting kit (optional). A fully enclosed steel exterior protects the internal components, allowing use in even the most critical industrial environments.
| | |
| --- | --- |
| Dimensions: | 112 x 380 x 222 mm |
| Weight: | 5 kg |
| LCD Screen Resolution: | 480 x 272 p. |
| Keyboard: | QWERTY-Integrated, Membrane Overlay |
| Power: | 300W |
| Power Supply: | Single Phase, 85 to 260VAC, 50-60Hz |
| Number of Controlled Axes: | 2 (optional 3 and 4 axes available) |
| Card Options: | Booster (deep marking) and Ethernet (communication) |
| USB Port: | Transfer of Marking Files |
STEERING SOFTWARE
| | |
| --- | --- |
| Marking Files: | More than 2000 |
| Memory: | 7110 Ko |
| Alphanumeric Characters: | Serial Number, Date Coding |
| Logos: | Creation from PC software |
| Datamatrix: | Up to 348 characters (48 x 48 dots) |
| Fonts: | Arial, Courier, OCR, and OCRA |
| Style: | Angular, Radial, Inverse, Mirror |
| Speed: | Up to 5 Characters per Second |
| Character Size: | From 0.1 mm to 99 mm |
| Impact Force: | 9 Adjustable Levels |
| Depth: | Up to 0.5 mm |
| Resolution Between Dots: | 0.05 mm |
| Maximum Stylus Stroke: | Up to 8 mm |
| Work Shift Management: | 10 Shifts |
| Password Protection: | 3 Levels of Security |
| Historical Function: | Password Protected |
| Maintenance Assistance: | Auto-diagnostic Component |
| Languages Available: | 17 |
COMMUNICATIONS
| | |
| --- | --- |
| Ports: | RS232,RS422, USBx2, RS485, Profibus, and Ethernet Optional Board |
| Inputs/Outputs: | 16 |
| External Keyboard Input: | USB |
| External Output: | 5V-0.5A and 24V-0.5A |
| Logos: | Creation and Transfer Software |
| File Backup on PC: | USB Key for Transfer |
| Database Link: | Optional |
OPTIONS

MAINTENANCE KIT
Extended maintenance kits contain most common replacement parts for repairs or preventive maintenance, extending machine life.
Benefits:
Dot peen stylus assembly (if dot peen machine)

Origin detector

Stylus

Spring mechanism

A set of drive belts (depending machine type)

Vaseline oil lubricant (to be ordered separately)
AUTOMATIC Z AXIS 50-250MM STROKE
The digital Z axis allows the marking head to access difficult areas or mark on several levels in one cycle. Available in various sizes.
Equipment needed
Third axis board integrated into the e10 controller. Powers and controls the digital Z axis.

Interchangeable axis
Used on all SIC Marking dot peen & light-duty scribing systems with minimal adaptation.
Characteristics:
Sturdy design based on stepper motors and lead screw

Makes use of two industrial grade guiding rails

Dedicated adapter plate to fit all marking heads

Driven by third axis board integrated to the e10 controller

Only one connection required: to e10 controller

Advance speed : 30mm/s
Benefits:
Part markings on different levels in same operation

Can avoid obstacles in the marking area

Allows displacement marking head for part removal

Compact and easy to integrate, reducing integration costs

Movement is controlled through e10 marking file, which avoids requirement for an external controller
AUTOSENSING FUNCTION
Associated with the digital Z third axis, the integrated sensor, also known as "autosensing", ensures a pre-determined distance between the stylus and part. The autosensing feature enables automatic adjustment to different part heights. This option ensures perfect mark consistency, even with varying geometries or dimensional tolerances. A key feature to provide optimal read rates for machine readable marks (2D, Data Matrix codes, etc...).
Autosensing option associated with a digital Z-axis allows:
Automatic detection of the part

Automatic stylus to part positioning for optimal mark readability
Benefits:
Maximal Dot-Peen Accuracy / Repeatability Ideal for Data Matrix code marking

Positioning accuracy: + / - 0.05 mm

Approach speed: 50 mm / second
BUTTON BOX
Box with on / off buttons. Remote system start/stop. 2.5 m connection cable to controller.
Benefits:
COLUMN AND BASE FOR INTEGRATED MARKING SYSTEM
This option enables mounting of a portable marking head into a set station to obtain a column-mounted system.
Benefits:
Simplicity and flexibility:

Quick and easy handling and adaptation.

Low-cost option to enable transformation of portable or integrated marking heads into a column-mounted marking system to ease marking of small parts, identification plates, tags, etc.
D ROTARY AXIS FOR E10 RANGE (ELECTRIC VERSION)
This option, available on any column, peen or scribing device, allows you to mark parts up to 35 kg and with a diameter up to 250 mm. It marks long parts (tube ...) with a through chuck. The control software is included.

Benefits:
125 mm drill chuck

Cable between the axis D and the marking controller

Bits set for clamping parts on the inside: maximum bore of the part 116 mm tight

Bits set for clamping parts on the outside: 125 mm maximum diameter clamping

Third axis chip for the controller marking
D ROTARY AXIS FOR E10 RANGE (PNEUMATIC VERSION)

This option, available for use with all e10 column-mounted dot-peen or scribing systems, allows marking of parts up to 35 kg and with a diameter of up to 250 mm.
Benefits:
Pneumatic clamping for quick insertion / removal of parts - well suited for medium and large series.

A limited clamping stroke of 1.5 mm ensures maximum operator safety.

Control software included.

Only one connecting cable between the D axis and the marking system controller
Complete with 2 jaw sets:
Internal clamping jaws set: 116mm minimal internal diameter
External clamping jaws set: 130 mm maximal external diameter


Please contact us for more information.