BOFA V 250 Dual Arm Fume Extraction System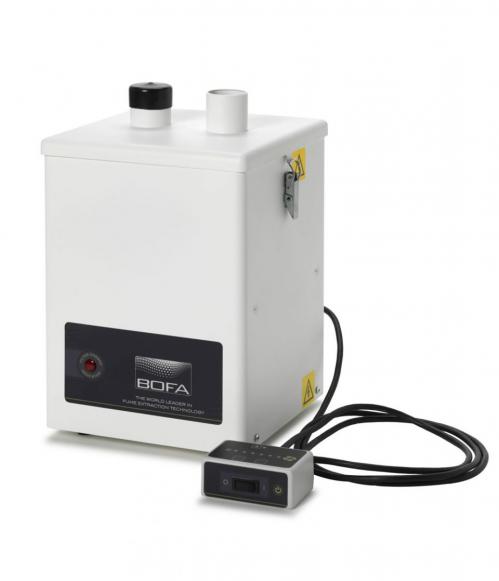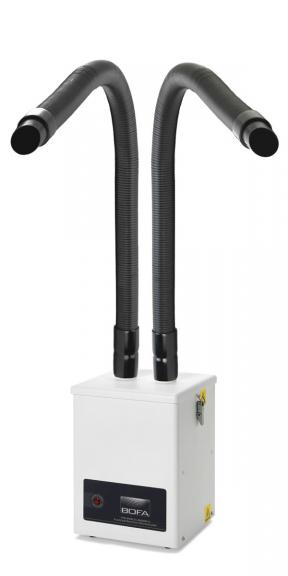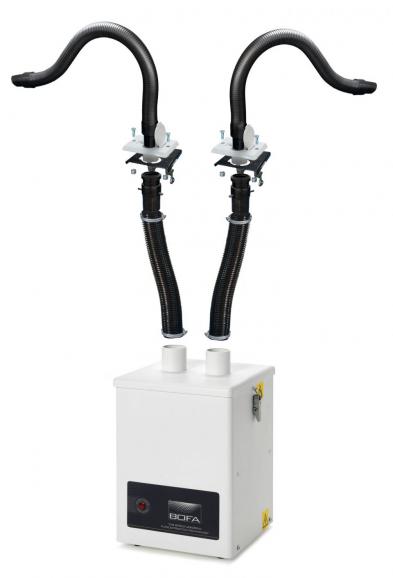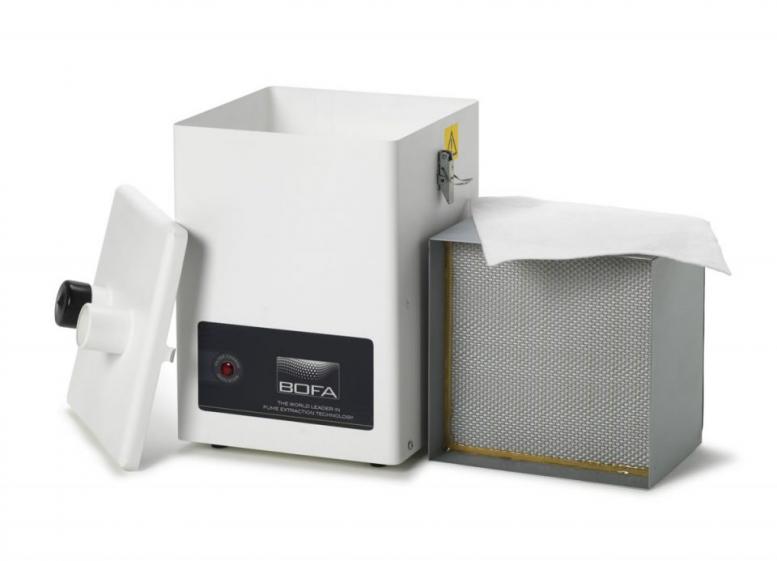 Dual arm fume extraction system for electronics hand soldering processes.
BOFAís V 250 extraction unit has been designed to effectively capture and remove the potentially harmful fumes generated during hand soldering tasks. This portable system is offered in a number of configurations to cater for different factory layouts and contains everything required to set up 2 operators with ease.
Fast and easy installation allows this unit to be moved with the work bench when factory layouts need changing due to production demands. The unitís low noise level and fully comprehensive filtration capabilities make it perfect for todayís electronics manufacturing environments.
Technical Specifications
Standard
- Granulated carbon gas filter
- Filter blocked indicator
- 99.997% HEPA filtration
Optional
- Unique flip top flush sealing mounting plate
- Remote speed control and power switch
- 2 x Table mount installation kit and extraction arm
- Wide selection of arms
BOFA Replacement Filters
A1030102 - BOFA Pre filter (Pack of 5)
A1030099 - BOFA Combined filter

Please contact us for more information.