Carl Valentin DPM IV Thermal Transfer Direct Printer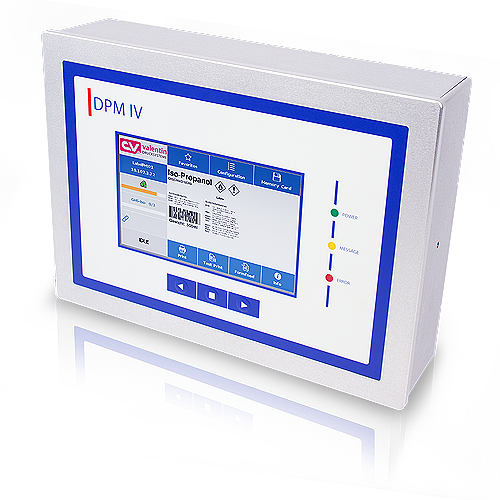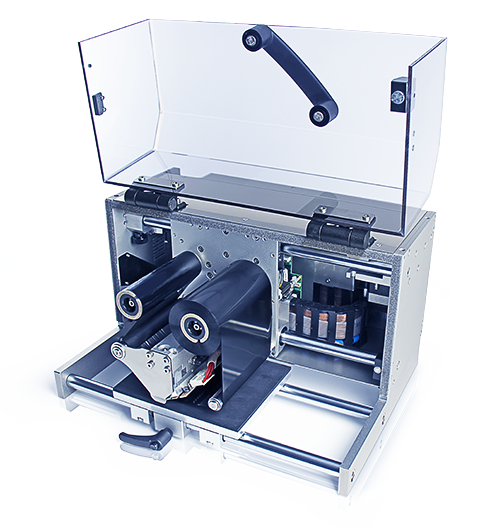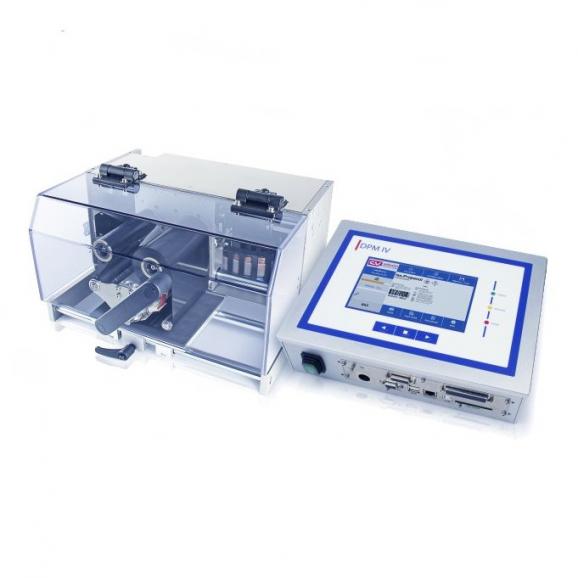 OVERVIEW
DPM IV

Developing the DPM IIIxi into DPM IV has further developed one of the most flexible and precision thermal transfer direct printers towards perfection. The dimensions of the enhanced, more stable print mechanical equipment are identical with those of its predecessor. As such, no difficulties arise in replacing your printer with the newly developed, faster version.
The new DPM IV impresses with its significantly more up-to-date design. The chief innovations centre around the 7" touch display allowing for intuitive manual operation of the device and a reduction of the cable connectors to just one. An even higher number of cycles comes from the increased print and back speed. Together with transfer ribbon saving, DPM IV is indispensable for installation in production and packaging systems.
7" touch-screen colour display

Over 20 variants available

Only one cable connection

Cable outlet, top, rear, side

Transfer ribbon saving

Print speed up to 500 mm/s

Dimensions compatible with DPM IIIxi

Display of remaining transfer ribbon for quick ribbon changes

All common interfaces for fast data exchange

Intuitive graphical user interface with icon buttons

WYSIWYG display with preview for verifying the layout

The DPM IV control unit is delivered as a vertically oriented so-called panel enclosure as standard. A horizontally aligned so-called desktop enclosure is also available as an option.