TYKMA Electrox Vereo Smart Integration Laser System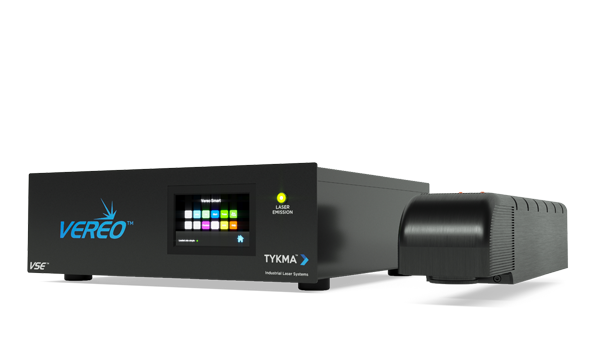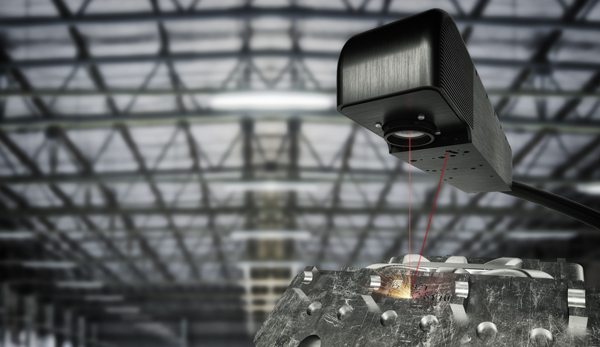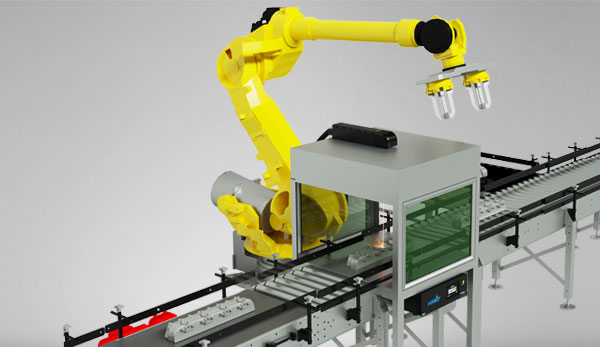 Vereo Smart is the ultimate tool for manufacturers and integrators requiring a laser marking system for automated lines, assembly cells and more. A maintenance free MOPA fiber laser source up to 50 watts can solve a variety of marking applications. Vereo Smart, equipped with an onboard controller, features a network interface to access the laser system from any device, for marking program management and modification as well as process monitoring. PLC connectivity for data control is easy to setup using a simple wizard. With a compact footprint, Vereo Smart is a powerful marking tool for any process.
The system utilizes a complete standalone computer interface requiring no PC for operation, with marking programs being able to be created and loaded onto the machine
An embedded web interface allows you to set up, control, and monitor your laser system from almost any device on the same network as the laser
Features include a proprietary control system, control capabilities for connecting to PLCs for data transfer, and a compact and robust laser head
Power and Flexibility
Our MOPA fiber laser excels over traditional fiber laser technology. Adjustable pulse durations allow for expanded capabilities and the processing of a wide variety of materials. Vereo Smart marks a variety of metals: Steel, Stainless Steel, Titanium, Aluminum, Brass, Copper, Nickel Plated, Galvanized. Various plastics: ABS, PE, and others. Painted, Coated, Black Oxide and Anodized materials, Carbide, PCD and more.
Compact and Rugged
COMPACT DESIGN
Ultra-compact scan head for small space integration with a 19" rack mount controller.
EMBEDDED CONTROLLER
Vereo Smart operates in standalone mode without the need of an inline or connected PC.
INTEGRATED FOCUS FINDER
Simple focus finder solution enables a quick and easy setup.
INDUSTRY LEADING WARRANTY
A 3 year comprehensive warranty, front to back, top to bottom.
RUGGED BUILT FOR INDUSTRIAL ENVIRONMENTS
A machined anodized aluminum head protects key components from harsh industrial factories where oil, dust and debris are present. Cables are protected using a heavy-duty cable cover. Electronics are isolated from the outside environment.
AIR-COOLED AND MAINTENANCE FREE
Vereo Smart is air cooled and can operate in high ambient temperature environments and requires no routine replacement parts, water chillers, or calibrations required.
Revolutionary Control
Control, program, and monitor Vereo Smart from any device, without the burden of installing additional software. Traditional Method: Engineers and programmers must connect the full marking program editing package to the laser using a Windows based laptop or desktop PC to add, delete or modify programs. Any computers that need to connect to the laser must use the same full marking program editing package. Process monitoring is typically not available. Vereo Smart: Add, modify or delete programs from anywhere on the same network using a variety of devices and operating systems. Gather status and process information on demand. The full marking program editing software can be installed on a PC of your choice and is only required for new program creation or advanced editing.
---
PC FREE OPERATION
Control using a pc, smart phone or tablet

Secure connection with user authentication

Upload new programs, manage existing programs, view layouts and change marking data

Monitor laser status and system health

View process statistics

Access log files for complete history tracking

Change settings, configurations and more
Automation Ready
Vereo Smart is equipped out of the box for quick and easy integration with PLCs, databases, and other devices. Save time and money with our simplified solutions.
Using a simple wizard, accessed from any device, setup seamless connectivity to common brand PLCs, such as AB or Siemens for program and marking data selection.
TCP/IP interface for complete laser and marking program control via networked software systems, databases, and devices

Serial interface available for integration with existing production lines

HMI interfacing enables engineers to setup laser control screens on their existing production line HMI
Create Programs With Minilase Pro SE
Marking parameter library for quick setup

Password protected user levels

CAD tools

Various hatch functions

Color coded laser parameters

External axis c ontrol: X, Y, Z and rotary for 360° marking

Graphic tiling

Bounding box and outline

Red laser tracing

Basic and advanced shapes

Vector graphic library

Truetype fonts

Barcodes: CODE39/93, 128, EAN,

UPC, 25, ITF25, PDF417, GS1-128

2D codes: Datamatrix, GS1 (UDI/UID),QR code, Micro QR code, AZTEC code

Vector graphics: PLT (HPGL), DXF, AI, SVG

Image files: JPG, PNG, BMP, TIF, GIF
Touch Control
From the touchscreen:
Select programs, view program image previews, change data and more

Change laser marking parameters for setup and marking optimization including power, speed, and frequency

View I/0 screen for monitoring process, diagnostics and initial discreet I/O setup

Monitor laser status and system health

Change settings and system configurations
Download TYKMA Electrox Vereo Smart Integration Laser System Brochure

Please contact us for more information.